Enjoy better golf with our professional golf coaching
---
Golf coaching is all about you and what you want to get out of your game. We pride ourselves on being good listeners and aim to provide the best possible professional advice, whilst ensuring each lesson is tailored and enjoyable for the golfer. Why settle for less?
Why Coaching?
Our go get and never settle for less personalities really drives progression for all of our clients, we're passionate about helping you achieve.
Every golfer enjoys the game more when they're hitting good shots and playing well. This is our mission for you.
Think back to your last few rounds and try to pinpoint an area that cost you shots…
Maybe, you had too many three-putts as a result of poor distance control? Or did you miss too many fairways to the right meaning you had to chip out sideways? It could be that you play well in practice rounds with your friends but struggle to replicate that in competitions?
Through our experiences in the game and our PGA education, we appreciate that every golfer is different. That's why we offer a range of lessons and packages to suit everyone.
Lessons will cover:
Course Management
Driving
Irons
Wedge Play
Putting
Playing Lessons
Ladies group sessions
Junior group sessions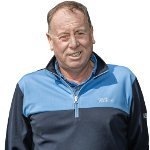 Nick Hernon - PGA Head Professional
Starting my career as a Lincolnshire County golfer as an amateur from Gainsborough, I became assistant at Torksey Golf Club. My first Professional post was at the Wirrall Ladies' Golf Club, before moving to Prenton, near Birkenhead. I have been the Professional at Stanton since 1988, and I have a strong client base, offering lessons to both members and visitors. I coach golfers of all abilities and spend a lot of time on the state of the art GC2 launch monitor that we recently invested in, help us to custom fit golfers to the most suitable equipment for them to get the most enjoyment and potential out of their game.
---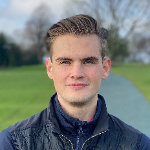 Joe Grange - PGA Teaching Professional
Joe has amassed a huge reputation in the area for being versatile, communitive and effective coach appealing to all types of golfers. Previously at Radcliffe on Trent, he came to us in the summer of 2023 and brought his vast experience as well as knowledge and technology with him. Using video analysis as well as Flightscope Tour IX launch monitor as well as BoditTrak he is well equipped to help you with your golf. Creating a clear pathway and understanding in your game, he creates a very structured 1-2-1 session. He also is building the junior section here at Stanton, with group sessions on Sunday morning staking place as well as on course coaching throughout the summer months midweek. A structured junior pathway is underway to get them course ready as soon as possible. This also applies to ladies and like he has conducted previously, will be hosting Ladies Get into Golf as well as ladies group coaching sessions. Get in touch with Joe today to see how he can help your game!
---