Shop News
Glenmuir Polo shirts
---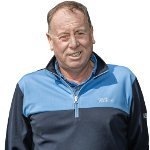 Nick Hernon
PGA Professional Stanton on the Wolds Golf Club
The Glenmuir polo shirts have come in and the quality is top notch as always.
All made in Scotland made by the company that was founded in 1891, they have been doing what they do best for years and it shows.
Glenmuir also badge and embroider any items of clothing that are in the catalogue. That means you can get the garments with the Stanton badge on so you can represent the club in style.